BARBARA I GONGINI
"Fashion should be an extension of your values" Barbara I Gongini

Barbara I Gongini comes from the Faroe Islands. It's a tight knit community, where people prioritize preservation and sustainability. Naturally, Barbara grew up very close with nature. Watching it slowly get destroyed by large corporations was a stepping stone to realizing her dream of creating a zero waste fashion brand


Barbara graduated from Denmark's School of Design in 1996, and proceeded to join the Konrog, a Danish artist collective.
Her first collection was launched in the year 2000. She created the designs entirely from scraps and unused art materials, which was representative of her future brand. Barbara's first collection was the epitome of sustainable fashion. This approach was unheard of at the time, making Barbara I Gongini a revolutionary Nordic designer. Her collection screamed that fashion doesn't have to be wasteful. Using recycled materials doesn't mean compromising the aesthetics.
She achieved her goal of creating a zero waste fashion brand in 2005, when she launched her very own label - Barbara I Gongini. That was just the beginning of a very long journey.
Barbara I Gongini believes that fashion is much more than just clothes and accessories; it should be an extension of your values. Your style should reflect your personality and beliefs. Naturally, her brand is the polar opposite of fast fashion.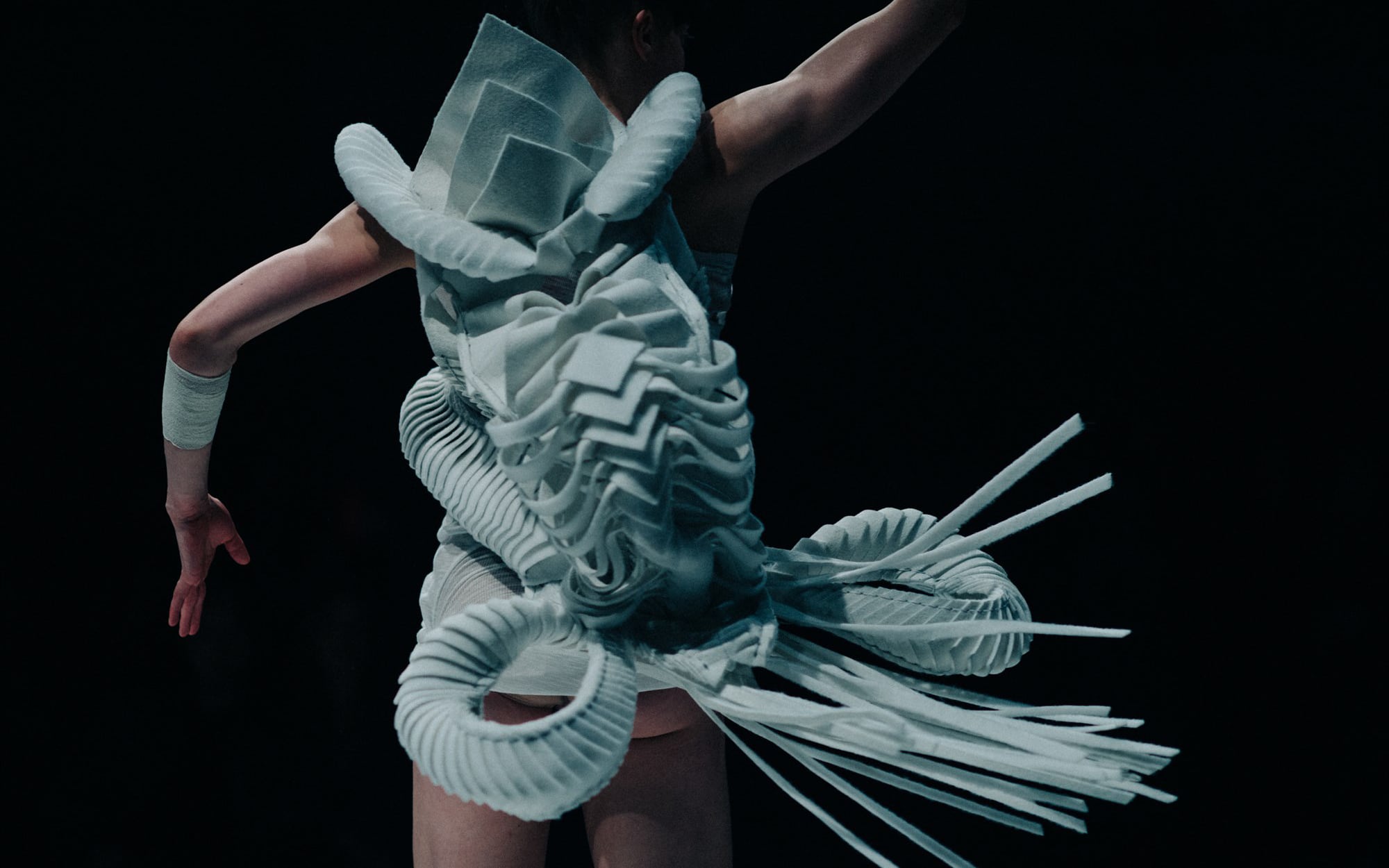 Barbara's values are very specific; she believes fashion shouldn't be harmful or wasteful. Barbara I Gongini is a proudly zero-waste fashion brand. This philosophy is reflected in all of the brand's design activities, from fabric sourcing to choosing production facilities. The brand is constantly searching for new eco-friendly fabric suppliers and dyeing processes. The production process is best described in two words: ethical and sustainable.


The fabrics and other product components are recycled. Undistributed stock is given a new form through upcycling; unused garments and fabrics are made into new, better products. In addition to that, Barbara uses scraps in her designs. You will find many garments containing leather scraps and other materials that would otherwise be disposed of by the supplier.
The brand strives to become 100% eco-friendly. That can be difficult to achieve, considering you can't control every element of the supply chain. Nevertheless, the brand works predominantly with suppliers that comply with its code of conduct. That includes promoting reasonable wages, humane treatment of employees, and high health and safety standards. In addition to that, the materials used in the production contain no substances harmful to people or the planet.

An eco fashion icon, Barbara I Gongini, is trying to stray away from the linear economy, where products have a short shelf life. The brand supports the circular economy. Nothing used in the production of the designs ends up in the bin. Recycling is practiced with old materials, which are then used in the creation of new designs.
Barbara advocates for reducing consumption through slow fashion. She strives to make her designs durable, and believes that garments should be purchased for quality and longevity, rather than ever-changing fashion trends. The pieces are made with high-quality materials to last a lifetime. The timeless designs promote long wear and limited consumption. These practices result in a lower carbon footprint, fair wages for workers, and minimal waste.



The style of the brand can be described as avant-garde, but not in the traditional way. The avant-garde goes far beyond the look of the clothes, into the meaning behind them
Barbara I Gongini is all about freedom and self-expression. Even though the products are separated into male and female sections, they are not inherently so. The designer encourages customers to wear whatever they are most comfortable in, be it a garment meant for men, or women. Each product can be styled to fit a masculine or a feminine image. People of any gender, sexuality, background, religion, and status can wear Barbara I Gongini. The brand is inclusive of all members of the society.

The clothes are easily amenable and open to customization. New pieces can be styled together with old pieces. The garments can be layered and worn interchangeably. This prolongs the life of the clothes. After all, you don't have to throw an old piece of clothing away if you can combine it with your new wardrobe! The customer has full creative control of how they want to wear the clothes. They can interpret the pieces however they please, and wear them in any way they deem suitable.
Barbara I Gongini does not chase after fleeing trends; she's playing the long game. The designs are usually black, which makes them extremely wearable. Barbara wants her customers to be able to style her garments with ease, and combine them with other clothes in their wardrobe. The style is avant-garde in its best form; most pieces are asymmetrical, with a lot of layering and draping.