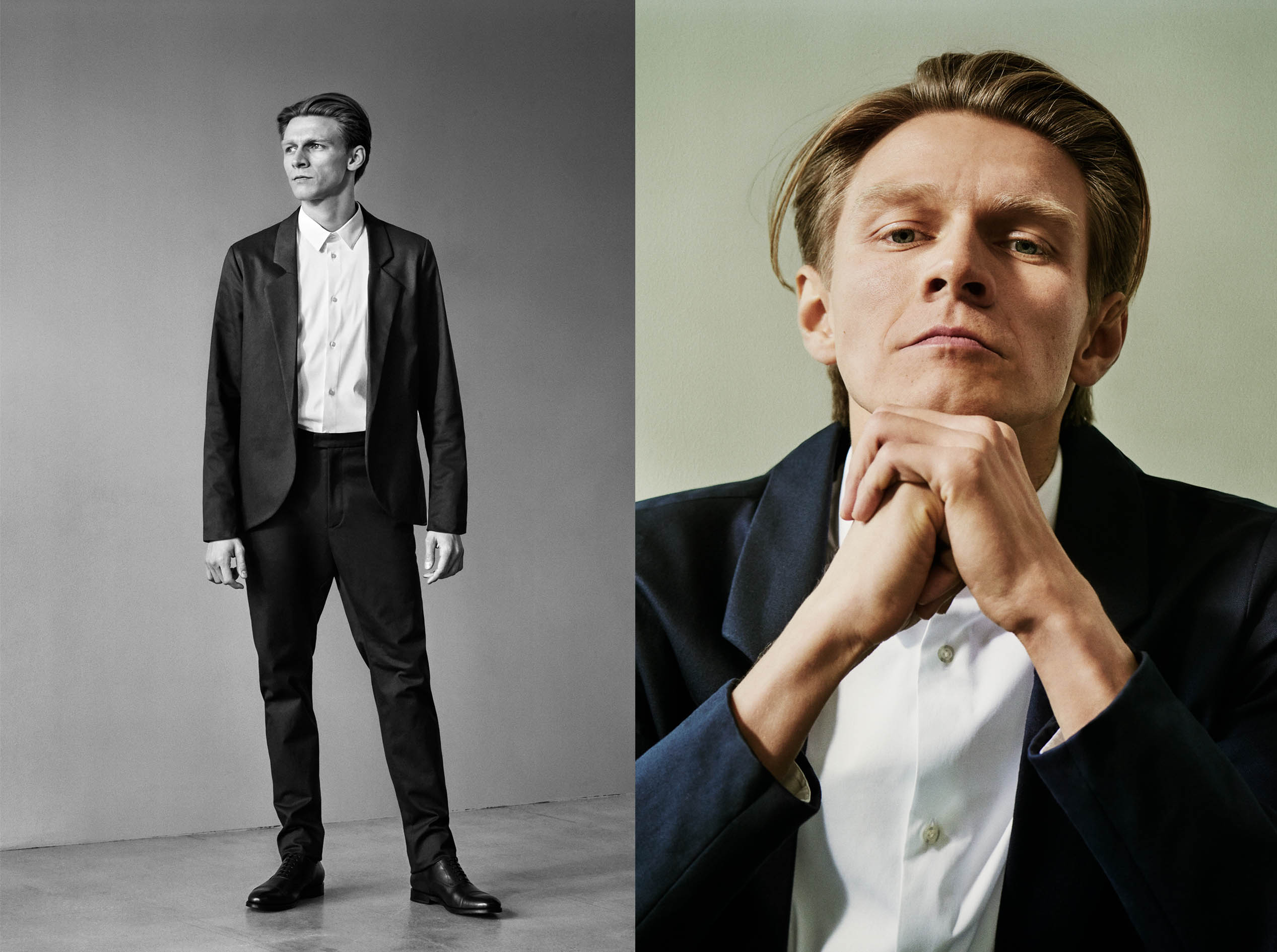 For a decade Maja Brix worked as head of Henrik Vibskov. A position she entered after graduating with Honours from Central Saint Martins College of Art and Design.
Maja launched her own label in 2016 with the wish to create a sustainable fashion brand in multiple senses.
The ambition was from the start to build a different ruleset as to how a cycle for a clothing brand needed to be constructed.
A business were not only the garments had to be sustainable, but also the amount of pieces that had to be produced during a year.
A brand where the design was sustainable and where 4 annual collections was not a goal.
Maja Brix designed the suit 1 that was stripped to the bare minimum in order to make it as diverse and usable as possible.
All of the suits are made from the same pattern, although each one is custom-fitted – the result is certainly "tailored" in the sense that each aspect looks intentional.
Each suit is made as sustainably as possible, with a high percentage (96% currently) of organic cotton and the lining is created from Cupro, a biodegradable by-product of cotton production. The suit itself is sustainable in a number of ways; it's multi-functional, long-lasting and the labor used in producing it is environmentally and socially ethical.
Her collections has steadily evolved to contain a shirt, a dress and a scarf all made with the same emphasis long lasting design and sustainable materials.
Maja Brix has stripped her designs down to the bare minimum making the cut and material the strength in her collections.
It takes a good aesthetic eye and strong craftsmanship to simplify the collections to this extent and still keep the appeal of the design.
We are keeping an eye on Maja Brix and the next steps ahead for the young designer who is determined to remaster the concept of fashion.