"There is no such thing as waste in these creative spaces."

While we often think of sustainable fashion in terms of its advocacies and ethics, we can't also put aside the fact that it has also enriched the industry creatively. Many of the best sustainable fashion brands, after all, have emerged from a wide variety of backgrounds and personalities, each with their visions on what materials can be worn and how they would look like.
One such brand is RÆBURN, creative entrepreneur Christoper Raeburn's brainchild. The brand's philosophy is guided by four Rs, namely, RÆMADE, RÆDUCED, RÆCYCLED, and RÆBURN. These sum up the brand's devotion to using upcycled, recycled and surplus materials, minimizing environmental impact, and deconstructing original designs into ethical and breathtaking designs.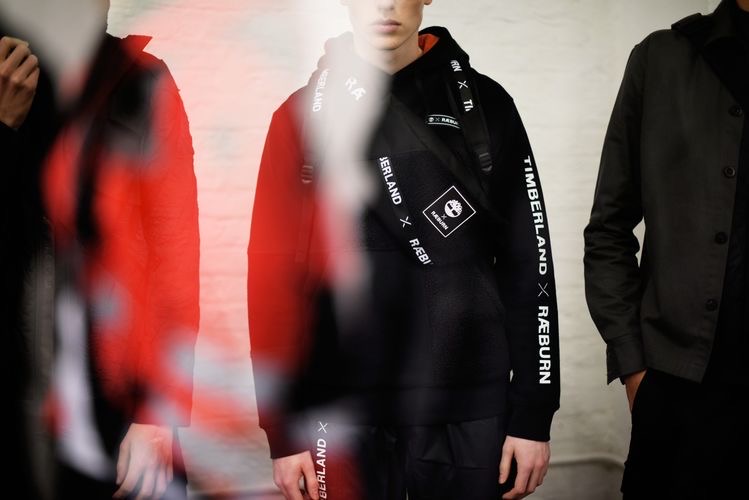 RÆBURN approaches its creation from a 'design-led' perspective. This means that their work is wrapped around good design and finding the most ethical ways to actualize these designs.
So far, this approach has worked beautifully. Since Raeburn's first show in the London Fashion Week wherein he remade a parachute he bought from eBay into eight garments, Raeburn has become known for his quirky sources and creative deconstructions. He uses everything from military surplus, hunting gear, and even a raft, to create unique pieces. What usually emerges are utilitarian, functional, yet very fashionable designs which have since become the brand's signature.





Last year was a big year for the brand as it marked its 10th year in the business. They also did a rebranding, with a new logo designed by Régis Tosetti and Simon Palmieri representing the 28-foot parachutes used by air forces. This references both Raeburn's fascination with flying as well as his choice of material. The brand also took Christopher's brother Graeme on board as a performance director.
The move is meant to put the focus on the brand itself rather than on Christopher as the eponymous designer. This will hopefully open up more collaborations and help in the brand's continuing expansion. Needless to say, RÆBURN seems to set to hit the ground running.
One interesting aspect of this rebranding is an emphasis on transparency and showcasing the brand's process. RÆBURN encourages people to visit their studios where they usually conduct discussions and workshops. Aside from giving the audiences privileged views on how they create their products, these visits aim to teach sustainable values and practices. These include clothes repairing and remaking workshops for general audiences. There is no such thing as waste in these creative spaces.
To this end, one of their recent campaigns is BUY NOTHING, RÆPAIR SOMETHING which aims to emphasize a restorative approach to fashion. This also underlines their slow fashion advocacies and their practical efforts to teach people how to apply these principles to their own clothes.
It is thus no wonder that Raeburn has been called "the single most radical designer working today" by Vogue. With such a unique eye for design and a commitment to sustainability, such words of praise may well be worth it.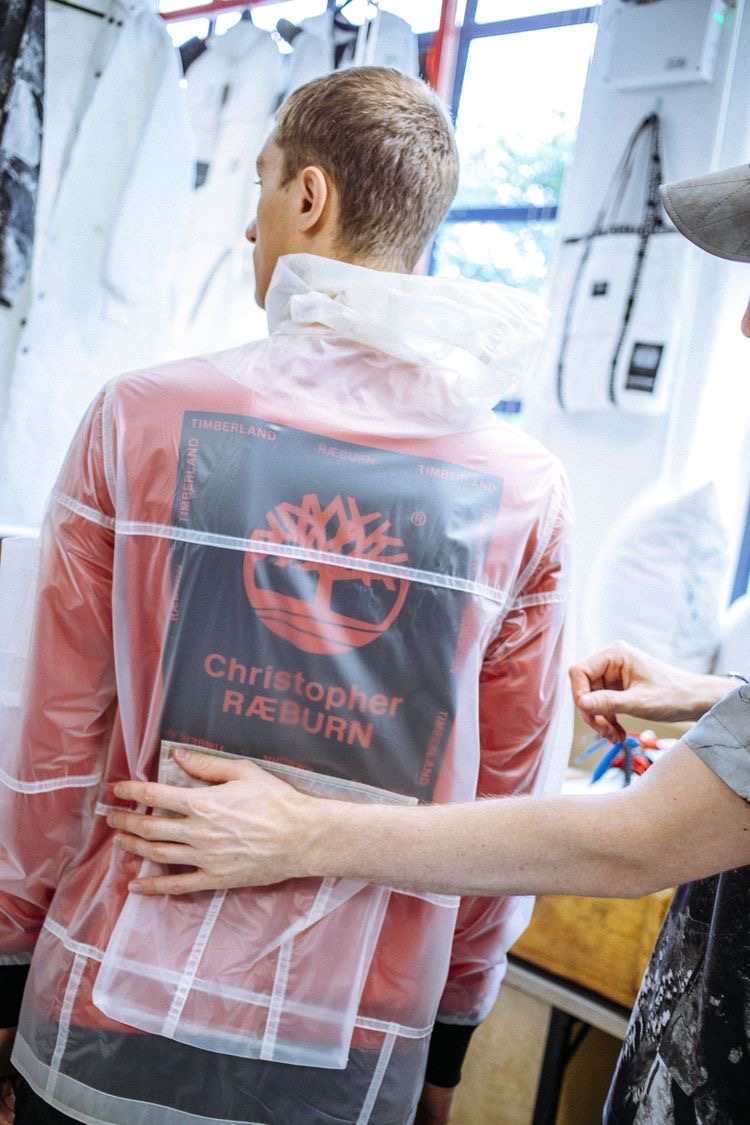 As we have already said, most of RÆBURN's pieces have been reworked from salvaged military gear. This gives their pieces that distinctively sharp and urban look. For instance, their Parachute Tote White Tape bag is made of recycled polyester tape. In retains the original detailing of its source material which gives it striking texture.
Interestingly, every item in their inventory is unique depending on what part of the salvaged material (in the bag's case, a parachute) has been used. This certainly adds some bespoken charm to each piece.

Nonetheless, some of their pieces such as this Women's Laundered Jacket are not made of military material. It is made of 100% organic cotton. The buttons are made of corozo which is a 100% natural resin from the tagua nut. Still, the jacket has the same utilitarian look that we'd expect from RÆBURN.
The military connection explains RÆBURN's usual color palette of olive, white, sand, and orange. The fluro orange, for instance, helps in detection even in low light.
The military-grade material also ensures that the pieces will last longer for extensive use even in extreme environments.

RÆBURN has been involved in some exciting collaborations with other brands. Among Raeburn's first collaborations include one with Victorinox in 2011. Raeburn then decided to source all fabrics he used for the collaboration from Ibach, the birthplace of Victorinox's founder. He also did twenty pieces with Moncler for their Moncler outdoorswear collection.
In 2013, he collaborated with Fred Perry for some limited edition polo shirts as part of Fred Perry's 60th anniversary.

In 2018, Raeburn had two big collaborations with Umbro and Timberland. For Umbro, Raeburn worked on a capsule collection made specifically for the FIFA World Cup in Russia.
Timberland announced the same year that they are appointing Raeburn as global creative director. This resulted in a ready to wear collection made from deconstructed Timberlands which was presented at the London Fashion's Week Men's. In 2019, Raeburn remade unrepairable The North Face bags into a capsule collection for a collaboration with the brand.
With its recent rebranding, it is likely the RÆBURN will continue its success and its dedication to sustainable fashion goals.